APP & website development
Sushi restaurant app development
For the famous Umami Sushi restaurant brand, we have created a service that includes the development of a mobile application for restaurants and a website.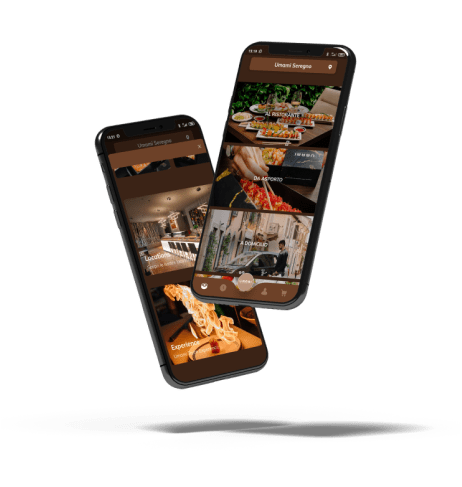 In April 2020 the sushi restaurant chain Umami Sushi asked us to design and develop a mobile application for booking and managing online orders, so that you can continue your business in the best possible way even during the period of restrictions caused. from the pandemic.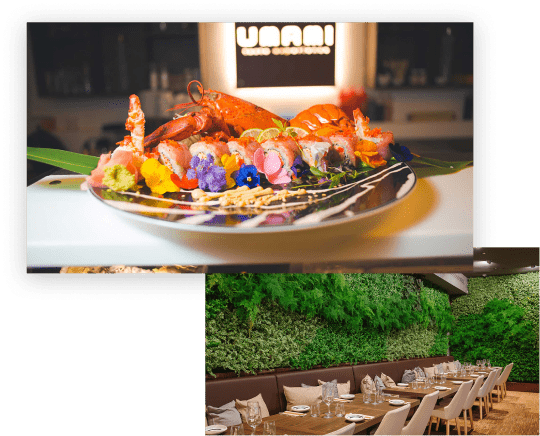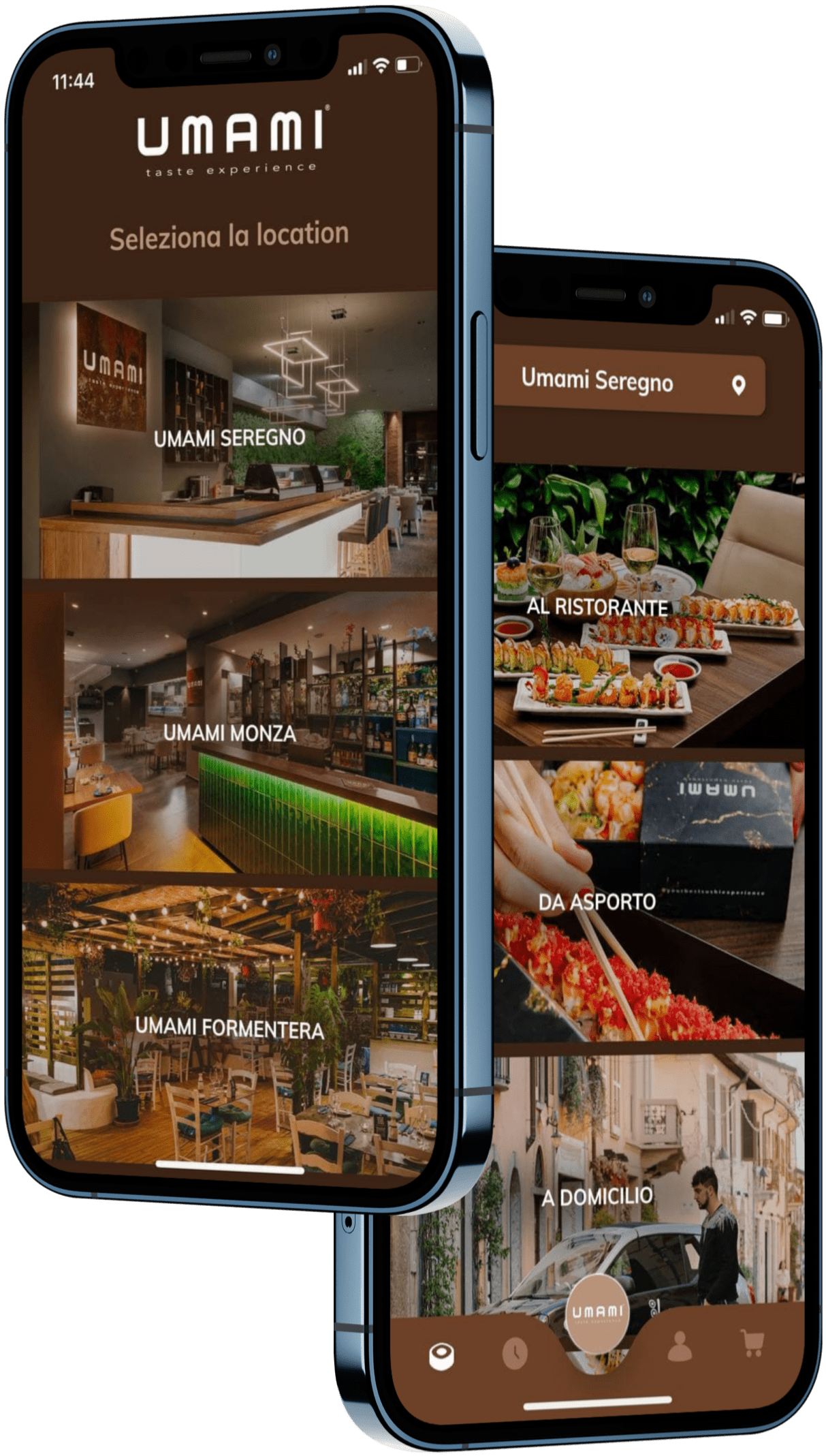 The app is designed to complement the restaurant's many locations. The user has the possibility to choose the nearest location from which to order through one of their services (take away, delivery, boat service, catering and restaurant).
For each location, we designed specific and unique palettes to match the location to their branding and give the user the ability to get immediate feedback on the location change.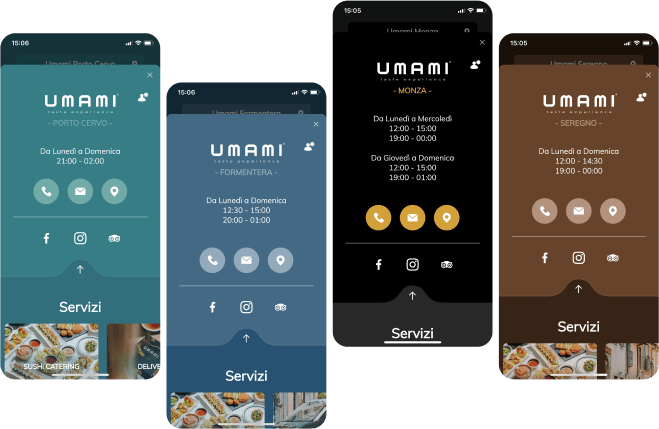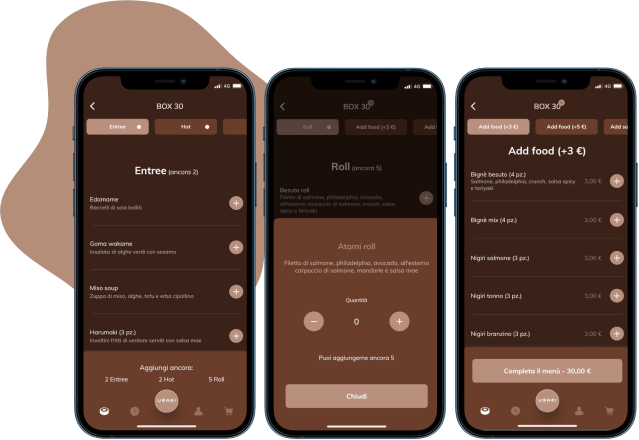 One of the successful solutions that Umami offers, is the possibility of composing sushi boxes.
The challenge was to make the rules for box composition easily understandable to the user and configurable on the manager side.
Once the order is completed, the user will be able to pick it up, simply by showing the staff their associated QR Code. Staff can read and retrieve the specific order by scanning the code with their app.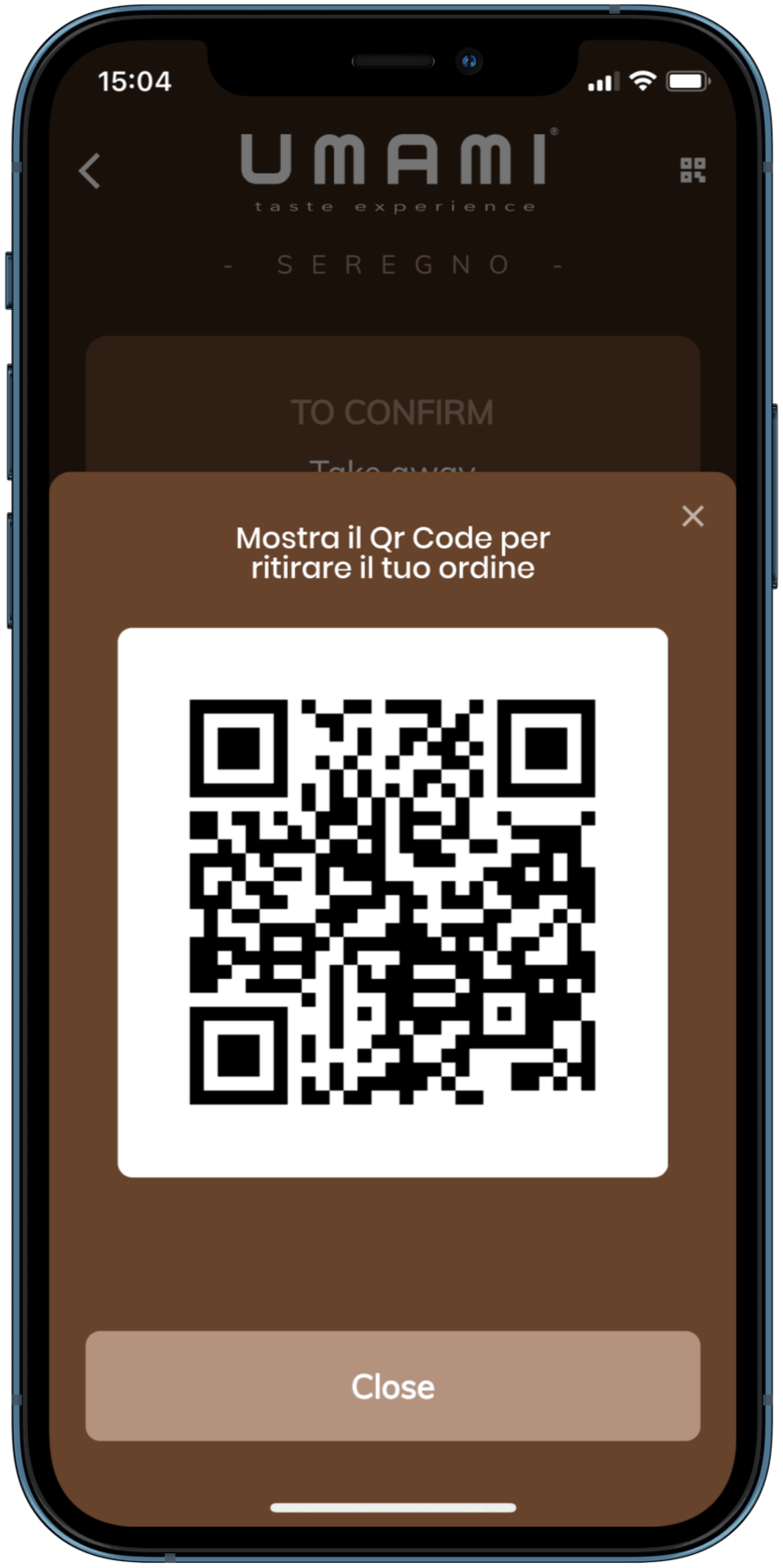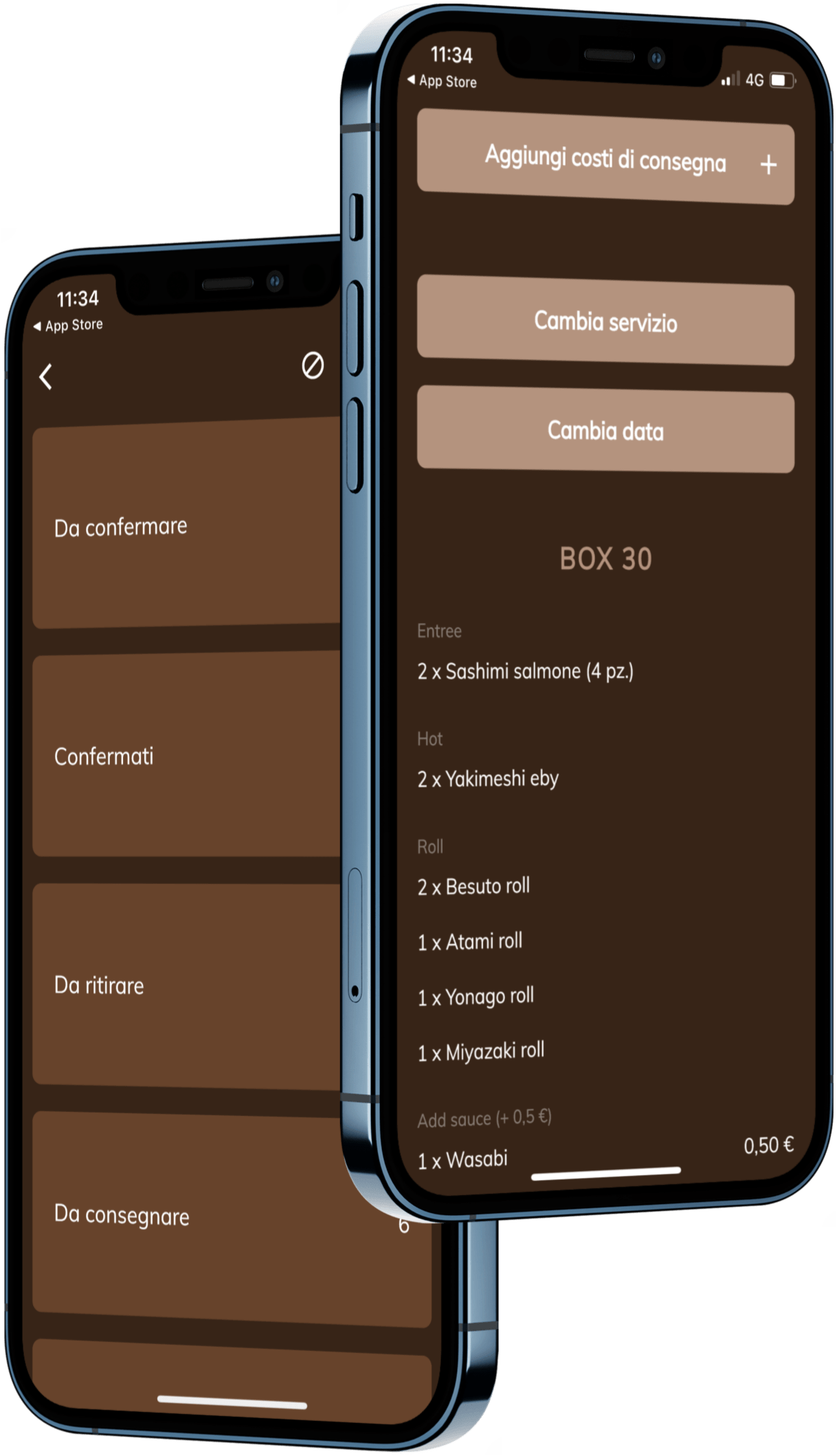 Thanks to our service, the business administration can manage all incoming orders with just a few clicks.
A single integrated platform to keep track of every aspect of your online business.
Thanks to our system Umami Sushi has been able to cope with ministerial restrictions regarding the global pandemic.
In addition, the app allowed him to protect his profit marginsby avoiding paying onerous fees to third-party delivery platforms.
Part of the service solution developed for Umami is the website. In addition to being a modern and attractive showcase site, it has been developed to offer an integrated service in communication with the application.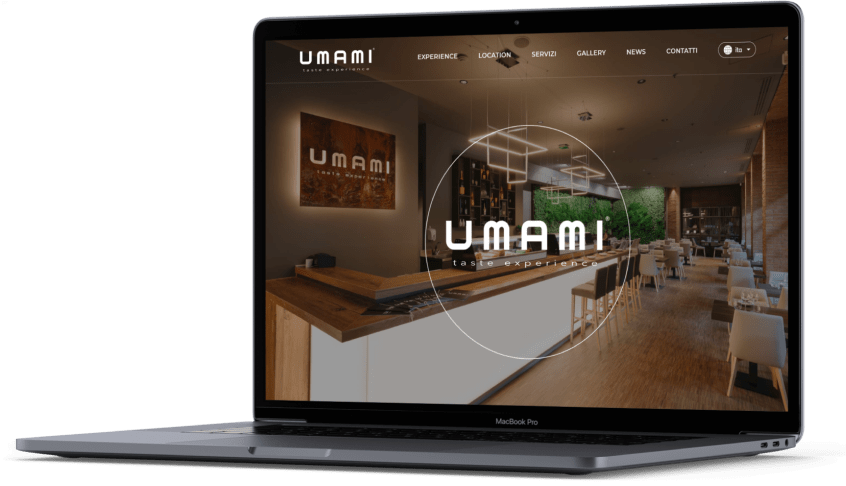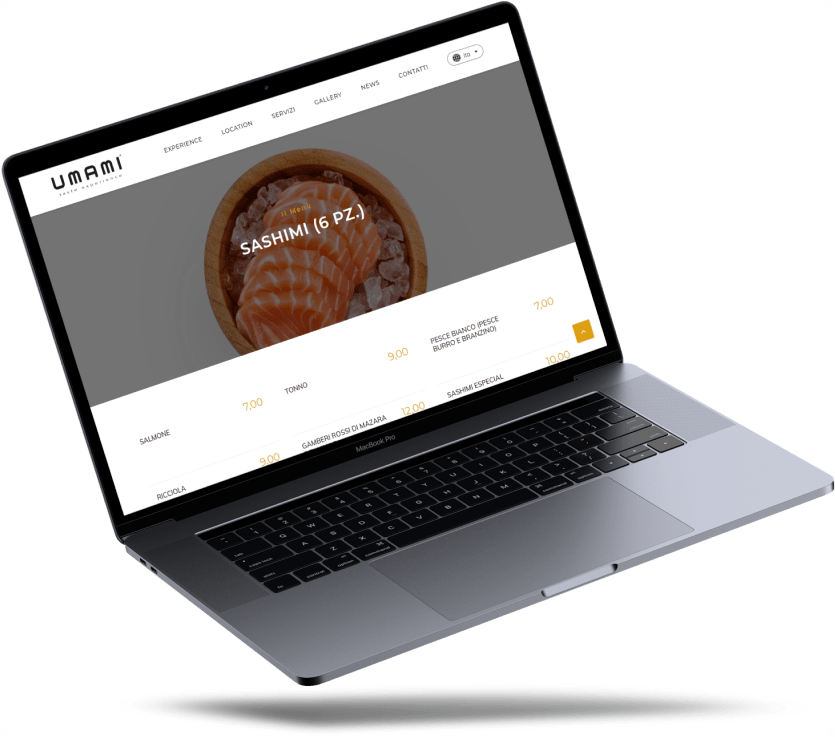 In fact, the information on the site is connected and integrated with the application in use, so that frequent menu or location changes can be easily updated on both platforms.