#1 In custom ecommerce creation in monza brianza
We turn your business digital and help you reach new customers!
We help you build a successful digital product to achieve your goals and grow your business!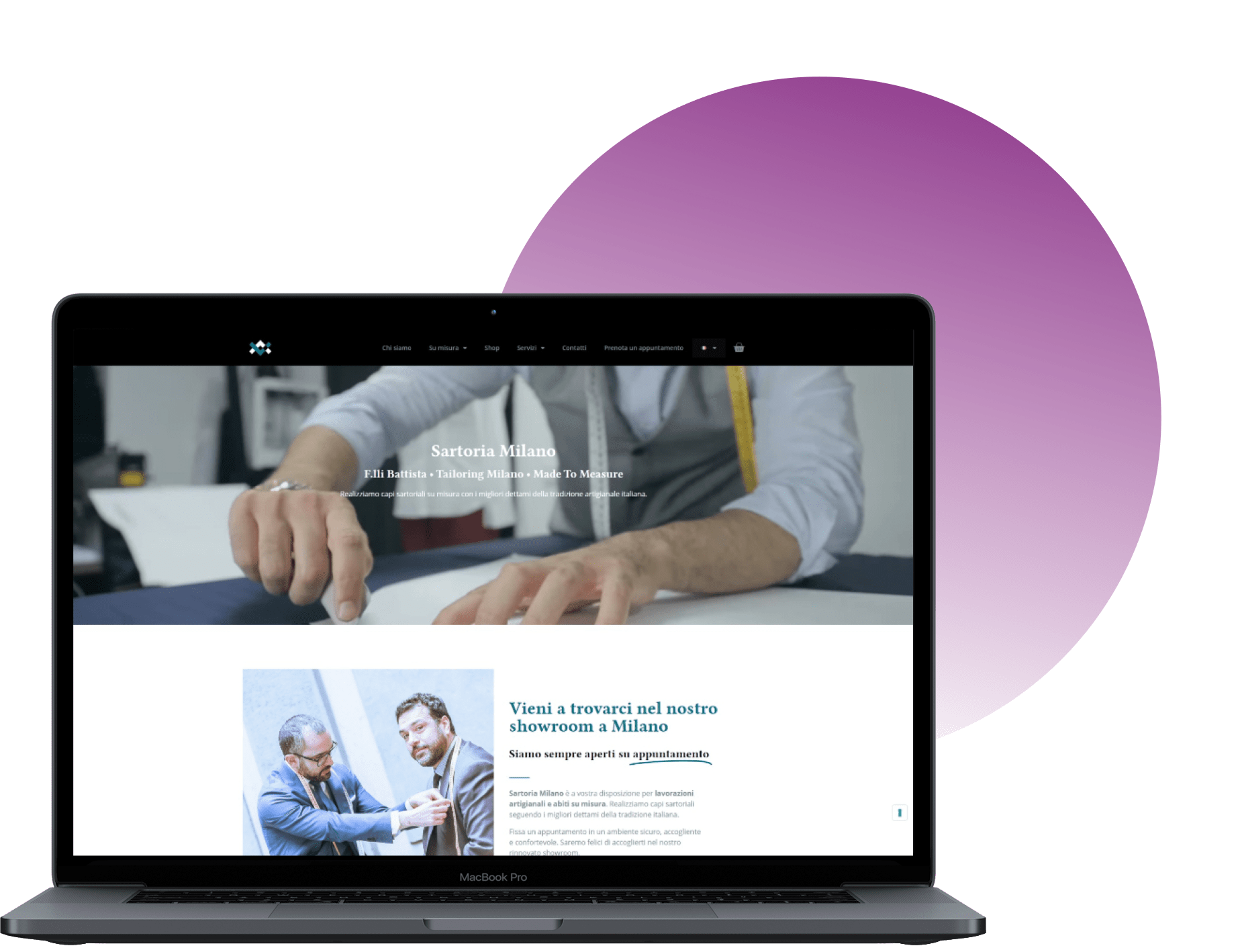 Would you like to have a website on which you can sell your company's product or service offerings online? Then what you need is an ecommerce webiste!
An ecommerce is an online shop, which precisely allows you to sell 24 hours a day, managing in total autonomy article catalog, orders, payments and collections, special promotions, stock and customer base.
Users can view your products on the site with photos, descriptions and features, and then they can also make real-time purchases with different forms of payment. Surely you are familiar with Amazon, eBay or Zalando, which are among the most popular ecommerce stores in the world; therefore, you definitely understand what we are talking about.
Ecommerce can be the ideal solution for large companies or small-medium enterprises that want to increase revenues and customer base through selling their products nationally and internationally.
Our software house and web agency is the ideal partner for companies that do not yet have an ecommerce, but also for those who already sell online and yet want to increase performance making a significant leap forward.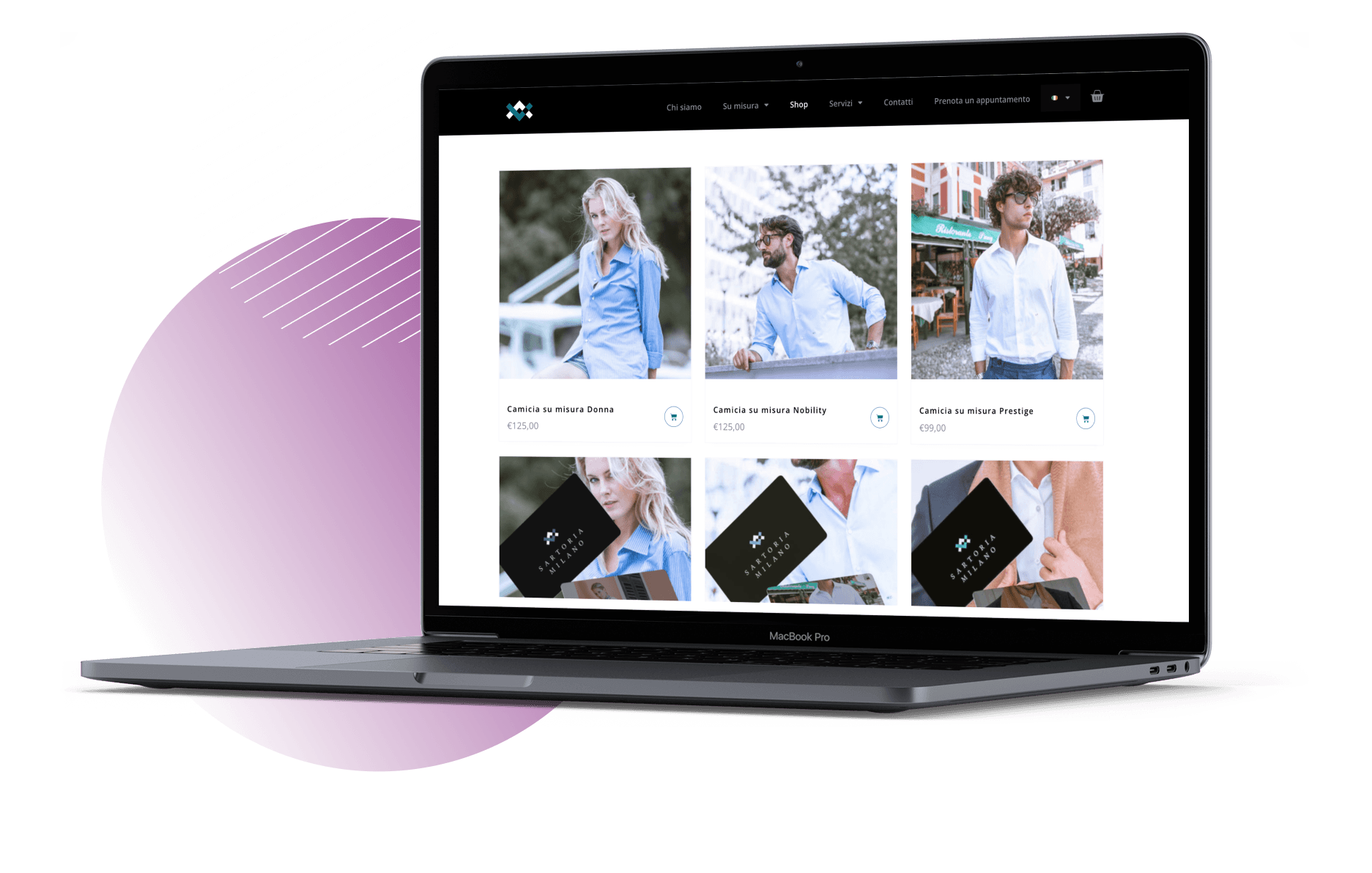 Performing and customised!
PurpleSoft has extensive experience in the ecommerce industry, gained from 2017 until now realizing successful ecommerces, operating in B2B and B2C and in various sectors such as fashion, food, fitness, pharma, etc...
All e-commerce sites we build guarantee high performance, stability, security, scalability, flexibility and ease of management. We develop custom ecommerce, using the most powerful ecommerce platforms in the world, but for large and complex web projects that need maximum customization, we create custom ecommerce that can handle all kinds of logistical, management, technical and commercial needs.
We provide constant support and training: we will always be there and by your side both for technical issues, and for constant discussion on strategic aspects and new ideas, but also to train and grow the skills of your company's staff. We know that a true partnership needs strong synergy with our clients.
What kind of ecommerce we make
Ecommerce with CMS vs Custom
Our team will guide you in choosing the right ecommerce implementation for your needs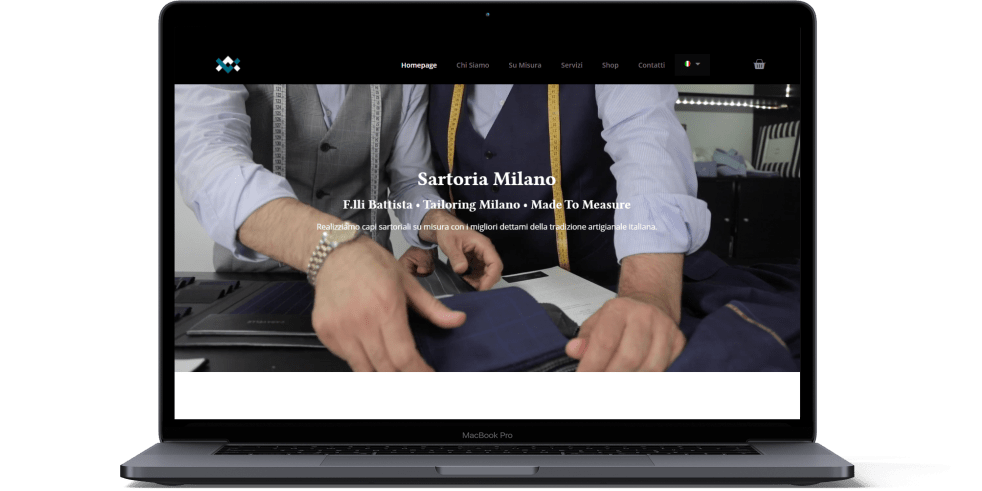 SHORTER TIME AND LOWER COST
CMS platforms (such as Shopify, WooCommerce, Wix, WebFlow, etc.) provide everything you need to build professional ecommerce sites, such as managing discounts, displaying still-open orders, updating delivery statuses, and shipping and promotional options.
These systems are reliable and make for extremely beautiful and easy-to-maintain stores. They also allow integration with many external software, such as payment gateways, CRM, shipping providers, etc.
At PurpleSoft we create this type of e-commerce by making them unique and professional, thanks to a careful and meticulous study of the user experience and the enrichment of the interface with tailored graphic components and animations.
CMS platforms usually possess a good structure in the basic version and this allows for SEO friendly e-commerce, but in PurpleSoft we further improve SEO with the installation of specific plugins, with texts designed with SEO in mind and through link building. These platforms are usually flexible and easily used by anyone, however, they are not suitable for companies that handle a very high volume of business and need maximum flexibility.
when to choose CMS platforms?
If an

ad-hoc layout

is

not

required.
If it is necessary to contain costs.

If you have a

tight schedule.

If you want ongoing maintenance

to upgrade the

platform

.
A customised e-commerce is an online product sales site that is customised in every detail and tailored to the commercial and logistical-administrative needs of the company commissioning it.
At
PurpleSoft

we can develop fully customized e-commerce platforms that can handle

all kinds of logistical, management, technical and commercial needs.

Our e-commerce projects are structured to allow for all sorts of modifications and to functionally adapt to the changes in your company.
A customised CMS can be adapted to large and complex web projects, and can also be easily integrated into existing projects.
Before starting to write the code, we carefully analyse the characteristics of the business project to identify the best technical solution. Our e-commerce is reliable, scalable and flexible. They come about only after a thorough study of the project and can be transformed over time along with the client's business.
WHEN TO OPT FOR A CUSTOM ECOMMERCE?
If a fully customized solution

is desired.

If you have

a higher budget.
If you don't have a tight schedule.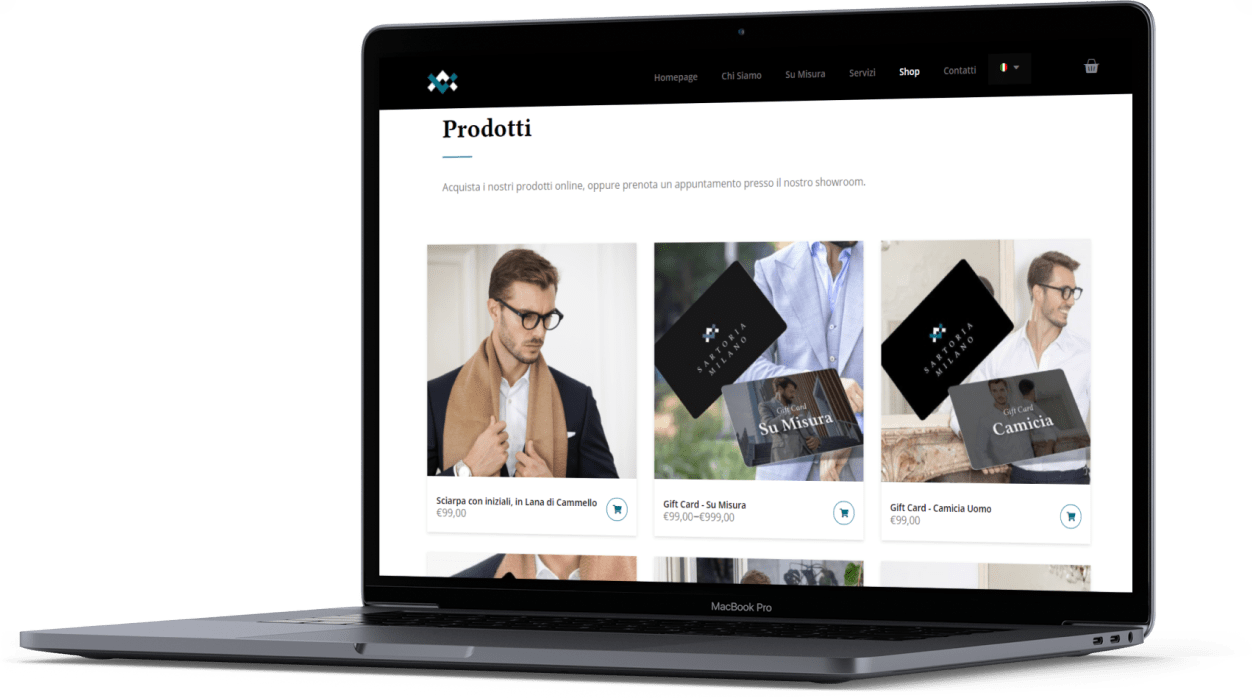 Why should you have a corporate ecommerce?
If you're in the sales business, be it B2B or B2C, deciding to open an ecommerce business is always worth the risk, let's see why:
Through ad hoc discounting systems and the sending of informative and promotional newsletters, ecommerce allows you to forge lasting relationships with your customers.
Remarketing is based on the Facebook pixel, which is a code to be placed on the ecommerce site that allows you to improve your ad campaigns, measure them, and define your audience. The pixel makes it possible to exploit the actions performed on the ecommerce site to create more effective advertising campaigns.
An ecommerce allows your business to be reachable 24 hours a day, every day of the year and from anywhere in the world, consequently making you accessible to new potential customers.
This is what sets us apart:
Want to see some of our work?
Technologies for ecommerce creation
Our team keeps up to date by attending the best training courses and obtaining the most sought-after certifications in the IT and design industry.
Our skills enable us to master the following tools with agility and technologies: technologies:
# # Ecommerce realization lugano
# Ecommerce realization MILANO
# Ecommerce realization como
# Ecommerce realization monza
# Ecommerce realization lecco
# Ecommerce realization brianza
# Ecommerce realization padova
# Ecommerce realization chiasso
# Ecommerce realization zurigo
# Ecommerce realization torino
# Ecommerce realization venezia
# Personalized ecommerce realization
# Custom ecommerce realization
# Professional ecommerce realization