RESPONSIVE WORDPRESS WEBSITE
For Sartoria Milano we created a high-quality, modern, responsive WordPresswebsite with integrated e-commerce.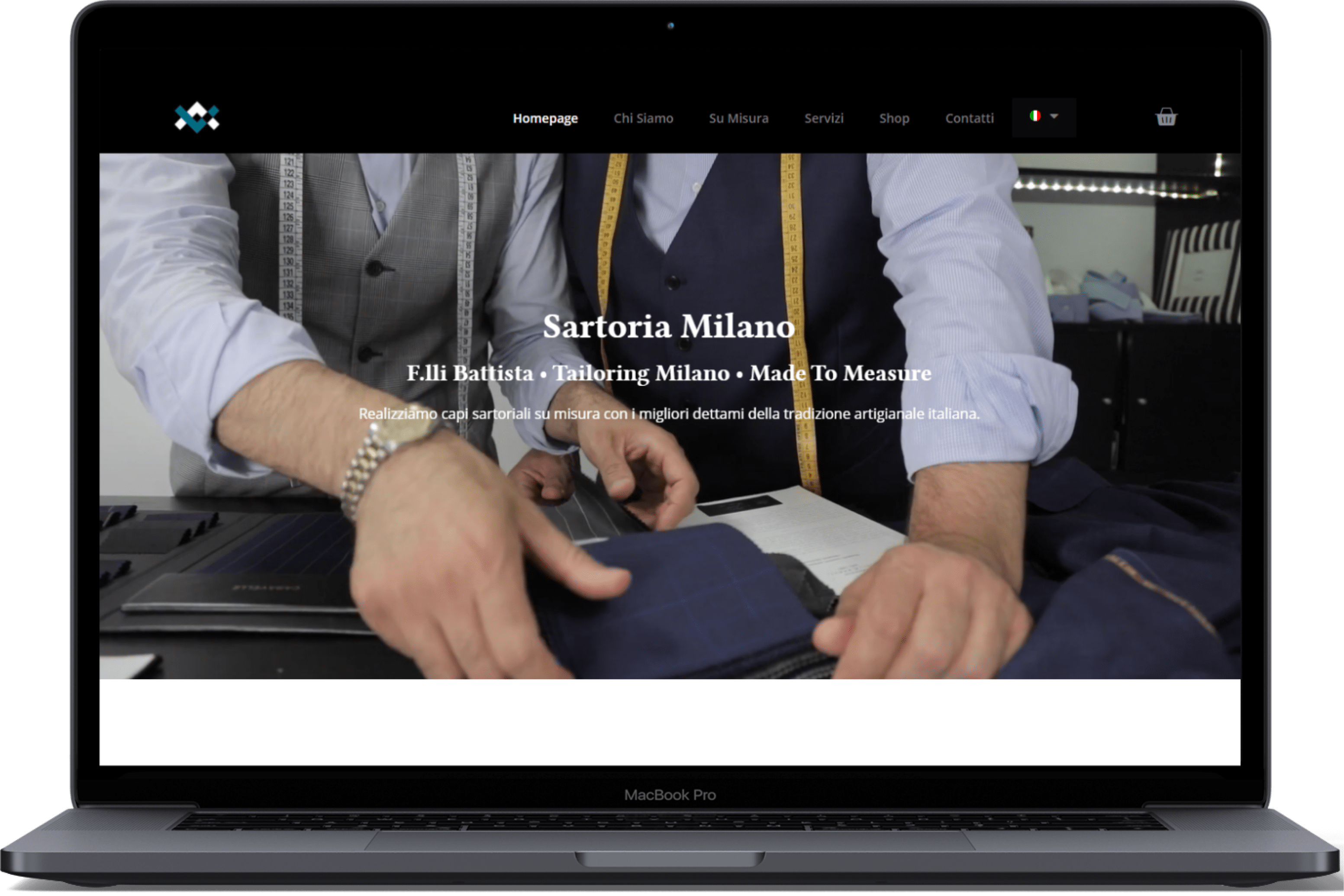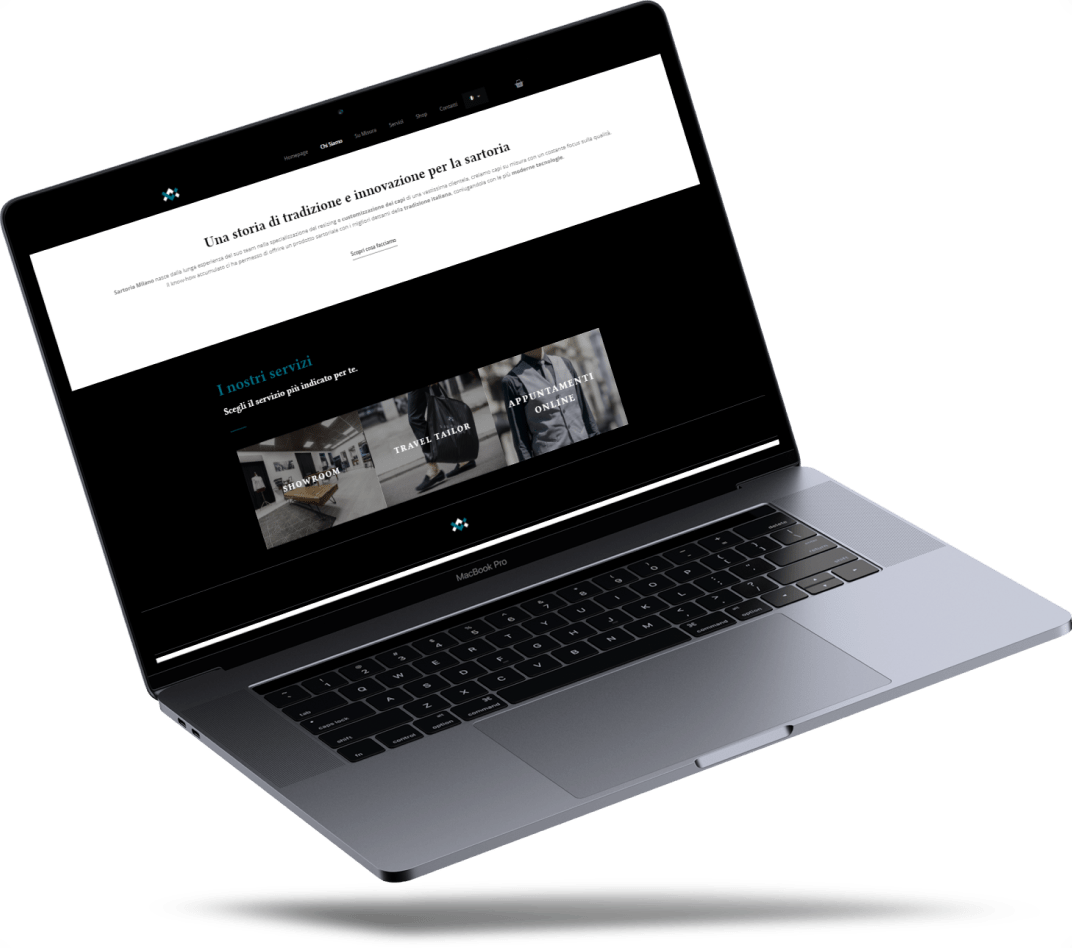 Sartoria Milano asked us to completely re-style their website, with the aim of achieving amodern and attractive digital showcase, in line with the very high quality of the garments they produce by hand.
In addition, it was required to include independently manageable e-commerce, and to develop the project in the shortest possible time.
It was therefore natural to opt for a responsive WordPress solution, to achieve an excellent result in a very short time.
The site was developed with amobile-first strategy, optimising all pages and interactions for both mobile and desktop devices.
The website interface was rebuilt from the ground up to provide a dynamic and modern shop window, in line with what is expected of a company of this calibre.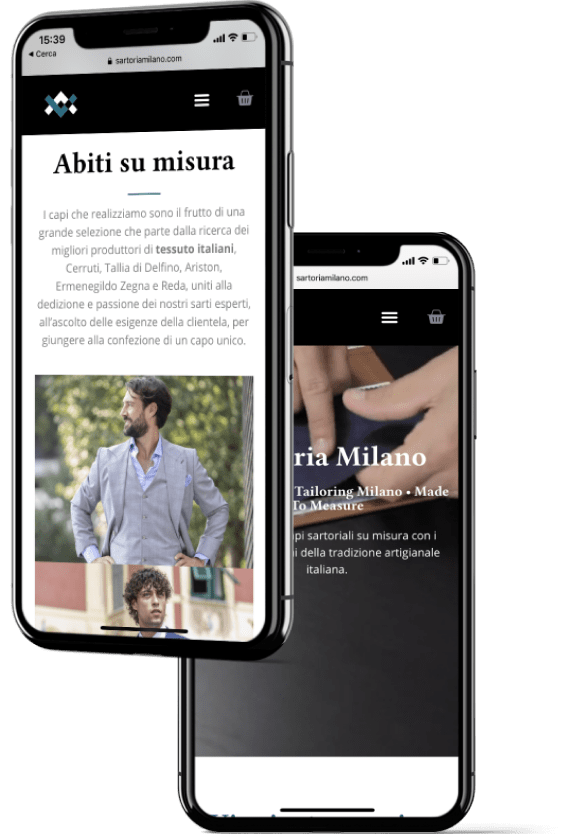 An important part of the work was SEO optimisation and copywriting, to bring the site to the top of the search results and make it easily reachable and visible.
The creation of a section of e-commerce, easily managed directly by sales staff and then creating and linking with Instagram and Facebook shops, have enabled Sartoria Milano to expand their market to web solutions, allowing them to sell their precious sartorial garments and gift cards online.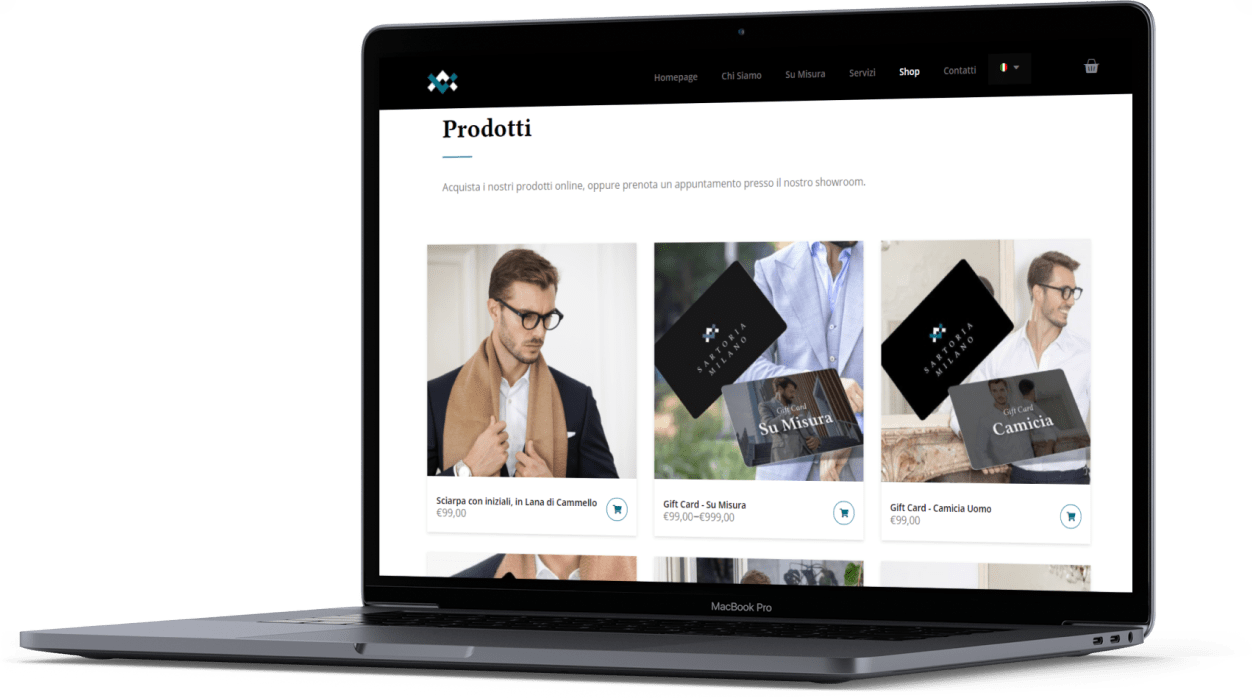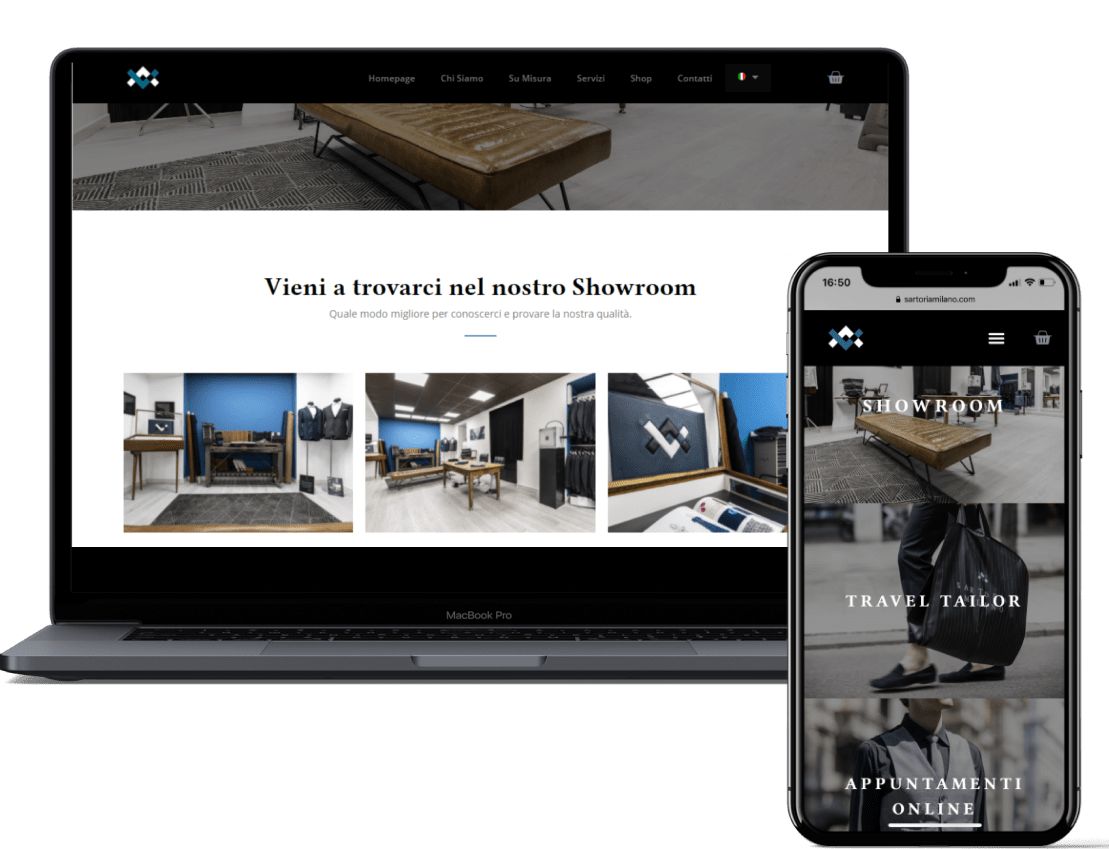 Given the timeframe and objectives, working with WordPress was themost suitable solution for the client's needs.
It enabled us to create a competitive, high-level digital showcase in a short space of time, putting a modern, search engine friendly site online.