Typologies Ecommerce in PurpleSoft
#1 Customised ecommerce in monza brianza.
We turn your business digital and help you reach new customers!
We help you build a successful digital product to achieve your goals and grow your business!
What kind of ecommerce we make
Ecommerce Realization in Purplesoft
Our team will guide you in choosing the right ecommerce implementation for your needs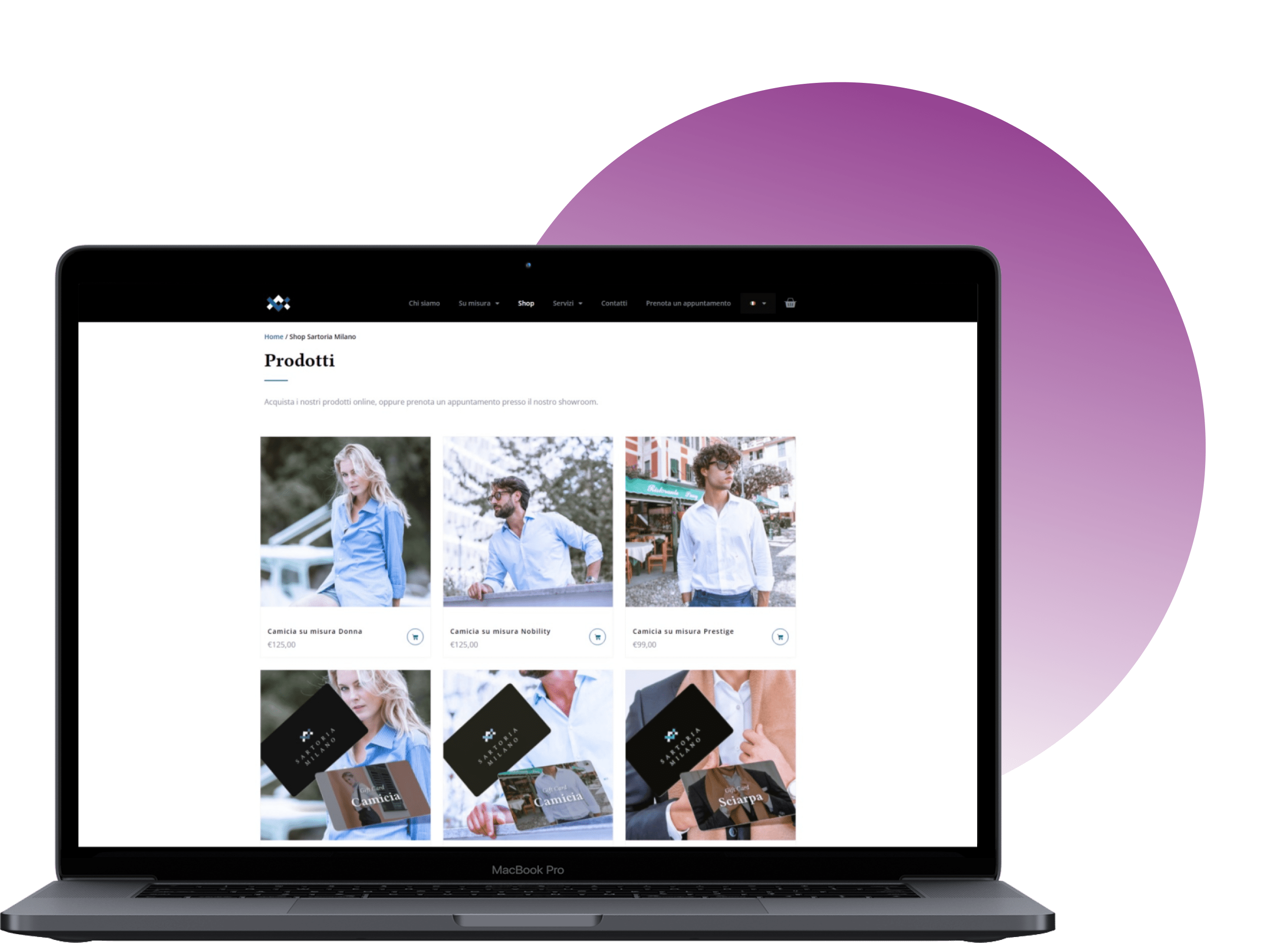 Off-the-shelf ecommerce platforms (such as Shopify, WooCommerce, Wix, WebFlow, etc.) provide everything you need to set up professional ecommerce, such as managing discounts, viewing still-open orders, updating delivery statuses, and shipping and promotional options.
These systems are reliable and make for extremely beautiful and easy-to-maintain stores. They also allow integration with many external software, such as payment gateways, CRM, shipping providers, etc.
At PurpleSoft we create this type of e-commerce by making them unique and professional, thanks to a careful and meticulous study of the user experience and the enrichment of the interface with tailored graphic components and animations.
Off-the-shelf platforms usually possess a good structure in the basic version and this allows for SEO fiendly e-commerce, but at PurpleSoft we further improve SEO with the installation of specific plugins, with SEO-designed texts and through link building. These platforms are usually flexible and easily used by anyone, however, they are not suitable for companies that handle a very high volume of business and need maximum flexibility.
WHEN TO OPT FOR an e-commerce
off-the-shelf?
If it is necessary to contain costs.

If you have a

tight schedule.

If

an ad-hoc layout is not

required.

If you want ongoing maintenance

to upgrade the

platform

.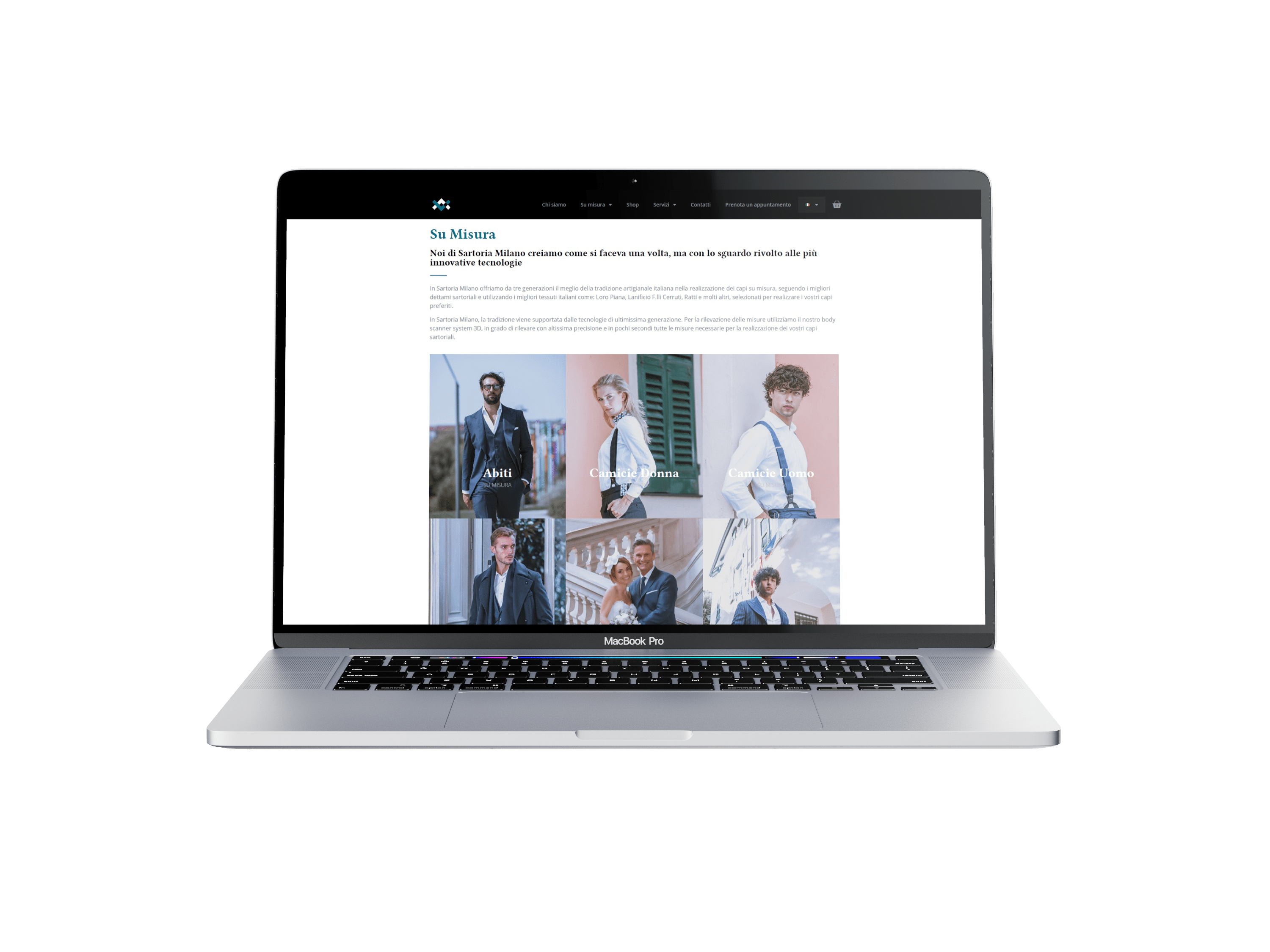 Performing and customised!
A customised e-commerce is an online product sales site that is customised in every detail and tailored to the commercial and logistical-administrative needs of the company commissioning it.
In
PurpleSoft

we develop fully customized e-commerce platforms that

can handle all types of logistical, management, technical and commercial needs.

Our e-commerce projects are structured to allow for all sorts of modifications and to adapt functionally to the changes in your company.
A customised CMS can be adapted to large and complex web projects, and can also be easily integrated into existing projects.
Before starting to write the code, we carefully analyse the characteristics of the business project to identify the best technical solution. Our e-commerce is reliable, scalable and flexible. They come about only after a thorough study of the project and can be transformed over time along with the client's business.
WHEN TO OPT FOR A CUSTOM ECOMMERCE?
If a fully customized solution

is desired.

If you have

a higher budget.
If you don't have a tight schedule.
Want to see some of our work?
Technologies for ecommerce creation
Our team keeps up to date by attending the best training courses and obtaining the most sought-after certifications in the IT and design industry.
Our skills enable us to master the following tools with agility and

technologies:

technologies: